a 501( c)(3) corporation.
Accepts tax-free donations to support our Credit Education efforts.
CPI & The Foundation also support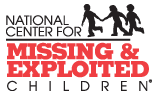 CPI is sponsoring Banzai! for our members that will sponsor a program in their local high school, made possible by a grant from the foundation! we have several locals now sponsoring! Alamo, Ann Arbor, Indianapolis, Jackson, TN & Las Madrugadoras!
Banzai! is a personal financial program geared to teach children life skills needed today. This programs is FREE to the schools, the cost is absorbed by sponsors like CPI!

Credit Professionals International, through its Districts and Local Associations, offers the following scholarship opportunities:
District 5 Credit Professionals
CPI District 5 has awarded up to four scholarships each year to graduating high school seniors to use to further their education. This multi state competition received more than 21 applications in 2017 from the schools in the states represented by the district: IL, IN, KY MI, NE & OH. A topic is chosen by the group which is determined to provoke an appropriate thought process in the students and challenge them to apply its meaning to their everyday life. The goal of this is to encourage the students to discover and pursue credit excellence as they strive to be responsible, contributing adults in our society.
This year 2 scholarships were awarded. Read the winning essays: Essay 1 & Essay 2