a 501( c)(3) corporation.
Accepts tax-free donations to support our Credit Education efforts.
---
To help us get the word out about the need to reunite more
missing children with their families,the U.S. Postal Service® has issued a new,
limited-edition"Forget-Me-Not" stamp. Purchase at Your local Post Office or online!

Help Us Bring Them Home

Aric was just six weeks old when he was abducted.

"I was so desperate to get him back," recalls his mother, Pennygale. "I would go to bed crying. I would wake up crying. I was hoping every day—I would get him back—I was a desperate mom."

It would take 22 years to find out what happened to her baby. But through it all, Pennygale never gave up on her son. And neither did the National Center for Missing & Exploited Children.

The National Center for Missing & Exploited Children's forensic imaging experts created a remarkable age-progressed photo of Aric as an adult.

Twenty-two years later, an investigator working on an unrelated case noticed irregularities in Aric's birth certificate. Comparing dates of birth, weights and heights from the birth certificate with those in NCMEC's missing kids database, she identified Aric's possible true identity. Then she compared NCMEC's age progressed image of Aric with a photograph and later told Pennygale that the similarity was so strong that the hairs on the back of her neck stood up. The result was that, after two decades, Aric and his mother were reunited.

Can you imagine how Aric must have felt the day he was told "you have a mother and siblings who have been looking for you?" Or how Pennygale felt when she first saw her long-lost son and heard him call her "Mom"?

This long-awaited reunion shows just how important NCMEC's work is in helping to locate long-term missing children like Aric. But, future success depends upon the steady, ongoing support from donors like you.

Our nation's children are so vulnerable. In fact, there were 460,699 reports of missing children to the FBI in 2015. But together, we can continue supporting urgent law enforcement efforts to search for missing children and reunite them with their families.

P.S.

Just because a case remains unsolved for many years does not make it less urgent. Please

donate right now to help a child

. Even a modest gift can make a lifelong impact.
More about Forget-Me-Not Stamps

Designed by Ethel Kessler, it features the phrase "Help Find Missing Children," along with a photograph by Harold Biebel
of a small bouquet of forget-me-nots with a lone flower off to the side to represent the child who has been separated from their loved ones.

Sadly, although we help law enforcement recover thousands of children every year, there are still so many children and families out there who need us.
The "Forget-Me-Not" stamp is an important new reminder that we must never forget, never stop searching and never give up the hope of finding any missing child.
If you'd like to help raise awareness for missing children, I encourage you to follow these three easy but important steps:
Click on one of the photos of missing children

Use the Twitter, Facebook, or email icons to share the poster online. The more people who see that poster, the more allies we have in our search.
Thank you as always for your strong personal commitment to children. It's only because of passionate people like you that we are able to help reunite so many families.
Very Sincerely,
Robert Lowery, Jr.
Vice President, Missing Chidren Division
P.S. Here's something else I'll never forget: that the support and hope we provide simply wouldn't be possible without friends like you who contribute so generously to our cause. On behalf of every missing child, thank you.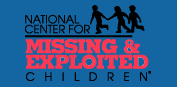 Credit Professionals International &
Credit Education Resources Foundation --Walkathon each year supports
The National Center for Missing & Exploited Children
Child Safety and Prevention
The Credit Education Resources Foundation (CERF) was established in 1989 in response to the growing need for consumer credit education. This not-for-profit organization was designed to develop and implement a program of credit education for the consumer through publications, meetings, study groups and seminars. Members of Credit Professionals International conduct programs around the U.S. and Canada for students, senior citizen groups, civic and service clubs and for the general public.
Foundation By-Laws Foundation Brochure
Foundation Minutes (CPI Member Only) Grants
Board of Directors 2017/2018
President: Rhonda McKinney, MPCE/CSM/SAFe This email address is being protected from spambots. You need JavaScript enabled to view it.
Vice President: Sharon DeShazer, MPCE This email address is being protected from spambots. You need JavaScript enabled to view it.
Secretary & Budget Chairman: Marylyn Tack This email address is being protected from spambots. You need JavaScript enabled to view it.
Two-Year Directors Serving Second Year:

Linda Zenor, MPCE This email address is being protected from spambots. You need JavaScript enabled to view it.
Barbara Hall, MPCE This email address is being protected from spambots. You need JavaScript enabled to view it.

Two-Year Directors Serving First Year:
Charlotte Maness, MPCE This email address is being protected from spambots. You need JavaScript enabled to view it.
Barbara Chapin, MPCE This email address is being protected from spambots. You need JavaScript enabled to view it.
Ad Hoc Member: Cheryl Burleson-Davis,ACE/MPCE This email address is being protected from spambots. You need JavaScript enabled to view it.
Immediate Past President: Pat English, MPCE This email address is being protected from spambots. You need JavaScript enabled to view it.
Take Charge of Your Life
In July of 2000, Credit Education Resources Foundation released an audiotape, Take Charge of Your Life, geared toward educating the general public on financial topics such as:
Getting Started
How Credit Works
Credit Cards
Your Credit Record
How to Protect Your Credit
Banking
Budgeting
Fraud
This professional look at credit issues facing everyone was written by members of Credit Professionals International and other leaders in the credit industry. An Instructor's Guide for "Take Charge of Your Life" is now available--click to see announcement. You may also want to review the Companion PowerPoint Presentation and Important User's Instructions for the PowerPoint Presentation
Audio of "Take Charge of Your Life" (for CPI Members Only). Login & Listen
Walk-A-Thon
Each year, Credit Education Resources Foundation and the members of Credit Professionals International hold a Walk-A-Thon in conjunction with the annual conference. Proceeds from the Walk-A-Thon support the Foundation's credit education activities. Twenty-five percent of the proceeds go to the National Center for Missing and Exploited Children.
In addition many CPI Local & District Associations hold Walkathons to raise money prior to the conference. CPI would like to help your local or district by providing forms to help you facilitate a walkathon -- see members only section.
For additional information, contact Credit Education Resources Foundation:
Credit Professionals International PO Box 220714, St Louis, Mo 63122 Phone: 314-821-9393 Email: This email address is being protected from spambots. You need JavaScript enabled to view it.
What You Should Know About Your Foundation!!!
The Credit Education Resources Foundation, commonly referred to as "The Foundation" (formerly "CERF"), was established as the tool for us to accept donations to our organization that are tax-deductible through a 501( c)(3) corporation.
The Foundation was started at the August meeting in St. Louis in 1987. The process to get everything in place took over another year and the charter was granted in 1989. Money that is received by the Foundation is designated as donations.
The Walk-A-Thons were the first projects put into place to generate funds for the Foundation. The first two Walk-A-Thons were done in 1988 in Calgary, Canada by the then International President, Hazel Wilson-Knopp's association and Twin Falls, Idaho by the then District 10 Credit Professional Presidents, Terry J Rowe's association. The Walk-A-Thon program has brought in a steady income for the Foundation.
The Foundation worked to link up with an international cause, to tie the Foundation to, hoping to add additional advertising opportunities for the Walk-A-Thons that would increase the volume and give recognition to the Foundations efforts. Hazel Wilson-Knopp met with the Center for Missing and Exploited Children and Child Find Canada, newer organizations working to find missing children. They met with the founders of those organizations, including then Governor, William Clinton. Thus came the partnership with the three organizations. As the associations in Canada disbanded we continued our partnership with the Center for Missing and Exploited Children, giving a percentage of the funds earned through the Walk-A-Thons to the center, a percentage is given back to the association having the event and the balance stays with the Foundation to further Credit Education projects.
The funds from the Foundation are used to create educational information for our members and the public sector. The number of Walk-A-Thons have diminished through the years, and the tapes explaining the Center for Missing and Exploited Children have been used and fewer Walk-A-Thon kits are being ordered. Some associations have chosen to have non-walking walk-a-thons, or have been very creative in having dance-a-thons, bowl-a-thons, but the numbers are down significantly.
We continue to have Walk-A-Thons at the International Conferences, encouraging all local, state and districts to actively participate by sending donations to the District Presidents to turn in at the International Walk-A-Thon. If you or your association are interested in having a local, state or district walk a thon, please contact the corporate office for details.
Though the years we have applied for grants without success. This has sent us in search of other non-dues funding and projects. We have had the District Basket raffles at the International Conferences, the dollars in the air, and 50/50 drawing with the proceeds all going to the Foundation to pay for educational material. Many of the educational materials ordered and published through the International offices have been funded by the Foundation.
Some of the ways that the money has come into the Foundation are: personal donations, memorial donations, and miscellaneous donations. These fund make up a small but important part of our funding and are gratefully appreciated.
After a grant from Helen B. Sawyers, CCCE, Past International President the Foundation sought a project to reach both the communities and membership of our organization.
In 1999-2000 after much planning, we decided to produce a CD/Cassette program to offer for sale. Authors were found to write lessons that we compiled wrote scripts for and recorded at a sound studio in St. Louis, where we hired a male narrator and the volunteered voice of Terry J Rowe as the female narrator for the CD/cassette program. The program is "Take Charge Of Your Life". It consists of seven lessons that help the listener learn how to get the things in life that they want, how to be in charge of what happens to them, and that their financial future depends on knowing how to manage your money wisely.
The topics included in the program include: Introduction and Getting Started, How Credit Works, Credit and Credit Cards, You and Your Credit Record, You and Your Money Part 1 and Part 2, and Protection Against Fraud. The authors are many of the lessons are the names you have seen over the years in leadership of Credit Professionals, as well as individuals procured by our members and International Board of Directors.
The foundation continues to look at worthwhile educational projects, and in doing so felt that there needed to be a guide created to accompany the CD/Cassettes "Take Charge of Your Life". So, with the help of Esther Worthington, then Executive Director of CPI and then under the direction of Carol Neal, CCBE, the Workbook was created and is available to all local associations. They can request their initial copy at no cost, then the cost is dependent on number, postage and if tapes or CD's were also ordered. Contact the Corporate office for details.
The foundation also initiated the Certification program, which has been very successful in the last year. More and more members are being certified each year and now many of those certified in the beginning are renewing their certification after having for five years. To find out more about certification click here.
The foundation pays a portion of the expenses for running the International office, it funds the magazine, The Credit Professional, and many brochures. The Foundation has offered scholarships for the last few years to first time attendees, one each from each District, to the International conferences.
The Foundation supports our current Web Site and we invite you to glean additional information from that site. www.creditprofessionals.org .
To quote former Foundation President Mary Nebeker, "The Walk-A-Thon Chairman The Foundation continues to accept donations and to look for creative and productive ways to gain revenue to teach and train our own members and then to teach the community at large".
Get the word out to your local, state and District meetings about the Foundation, and the educational opportunities it provides to the membership and communities through Credit Professionals International.
If you have questions concerning the Foundation, making contributions to the Foundation, or working with the Foundation, please contact foundation President, the Corporate office or Credit Professionals International web site, or any District President, or CPI officer or board member.
---
About the Author: Terry J Rowe, CCCE/MPCE a former President of the Credit Education Resources Foundation. She was CPI International President in 1994/95. Terry is Past President of District Ten Pacific Northwest Council twice, State of Idaho, and Vice President of the Credit Association of Magic Valley, Twin Falls, Idaho. This email address is being protected from spambots. You need JavaScript enabled to view it.
Credit Education Resources Foundation CERF) and Credit Professionals International (CPI) appreciates your support via h Card Membership! CPI and the CERF believe in preventing credit abuse and promoting credit education. Members educate the general public through publications, meetings, study groups and seminars. Additionally, the Foundation is a proud partner of the National Center for Missing and Exploited Children, raising funds annually for this worthwhile organization.
A Guide To Taking Charge of Your Financial Life -- Available on CD (73 minutes)